Attack Chance Campaign in April 2020
Apr 01, 2020
Dear Valued Members,
As informed in the previous post "2020 Global Campaigns", this month sees the launch of a new Campaign – Attack Chance.
Please refer to the below details:
Target month: April
Content: In the target month of Attack Chance Campaign, add more boxes for each rank of the Balance Bonus.
By increasing the number of target boxes, the upper limit of Balance Bonus amount increases, resulting in the increase of total commission.
<Attack Chance Campaign's Balance Bonus Table>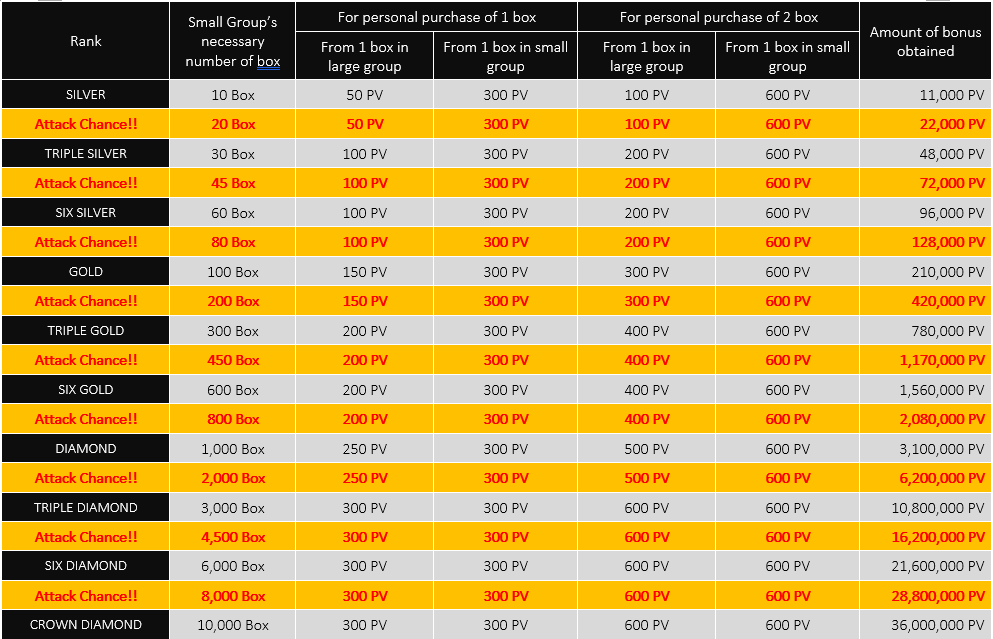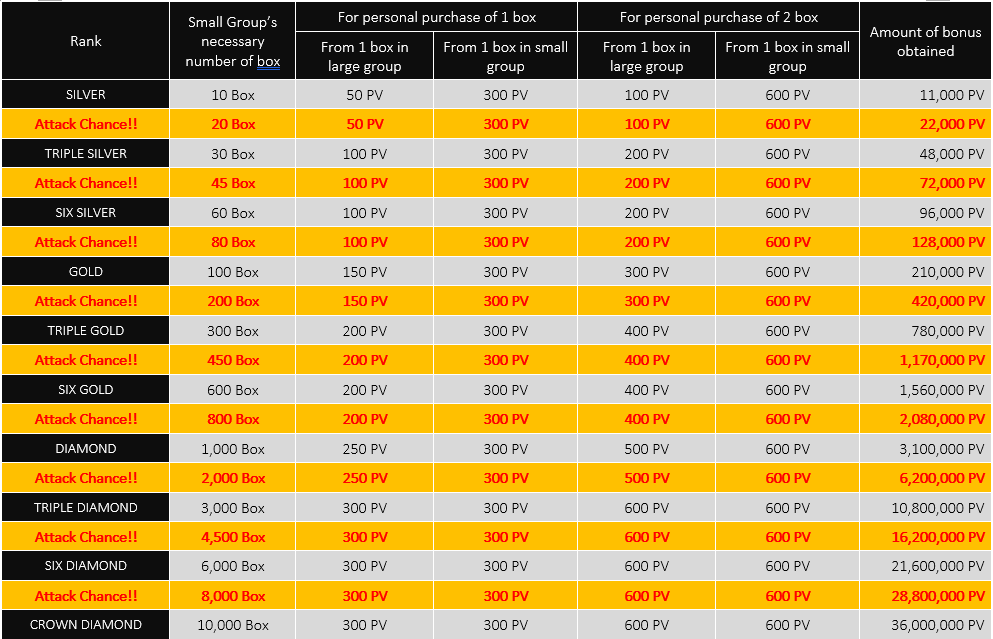 Note:
* To receive the bonus, you need to purchase 12,000 PV (1 box) or more in the month.
* The normal Balance bonus is applicable except for the campaign target months.

Don't miss this fabulous chance to boost sales and gain better benefits!

Thanks & Best Regards,
THANKS AI

/* */ ?>