Virus Inactivation Effect Test Result.
Dec 22, 2020
Dear valued members,
We are very proud to inform you about the experiment result of our product "Perfect Mineral AI Liquid".
The experiment clearly shows our liquid is highly effective to kill viruses and that even when the liquid is diluted by 10 times, it can almost completely kill viruses in one minute.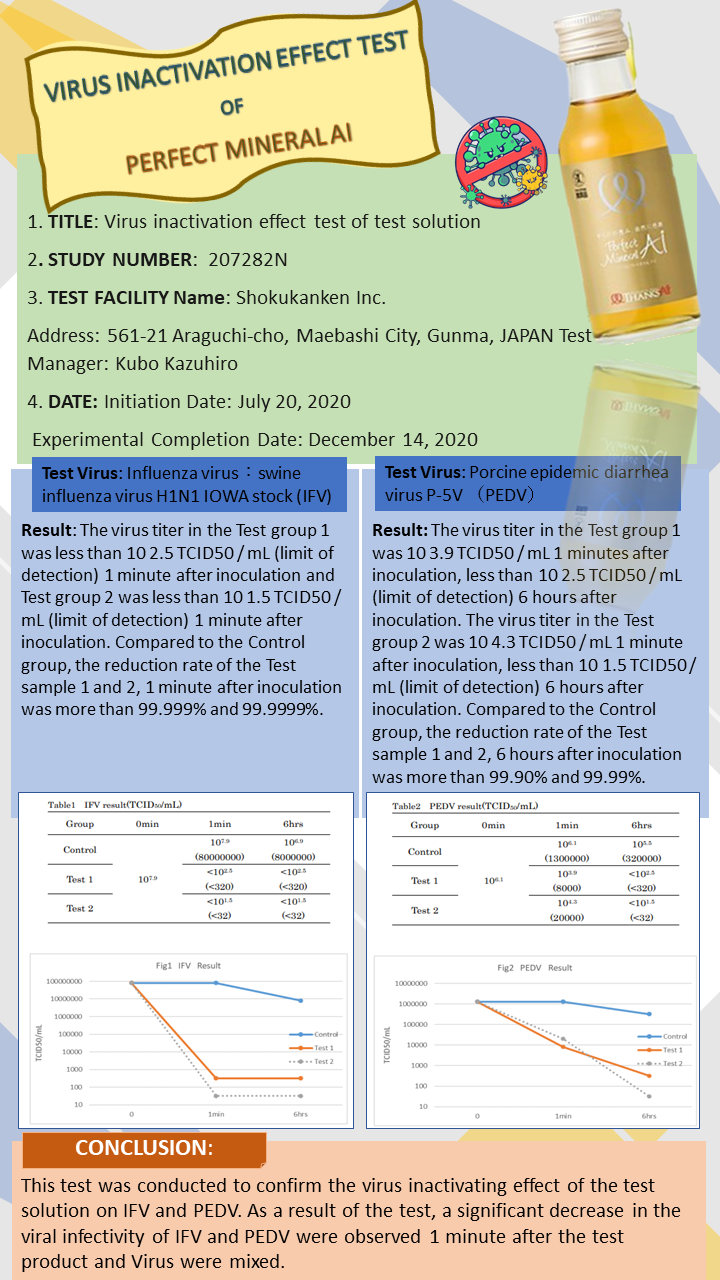 Please check out the below link for the actual test result.

👉 https://nfr.thanksai-global.net/references/589

Thank you & Best regards,

NFR Customer Service

/* */ ?>