Attack Chance Campaign in 2022
Jan 04, 2022
Dear Valued Members,
We are pleased to announce the comeback of Attack Chance Campaign this year 2022.
CAMPAIGN PERIOD: From January 1st, 2022 to June 30th, 2022
CONTENT: In the target months of Attack Chance Campaign, add more boxes for each rank of the Balance Bonus.
With the increase of the upper limit of the Bonus Balance amounts, the total commission can increase significantly.
Please refer to the below table for details.
[Attack Chance Campaign's Balance Bonus Table]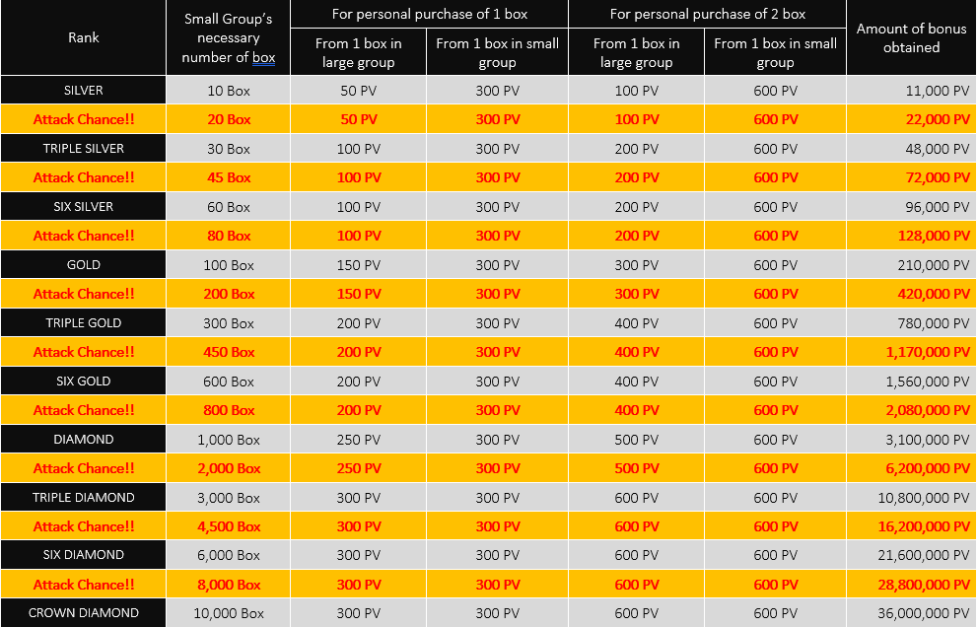 Note:
* To receive the bonus, you need to purchase at least 12,000 PV (1 box) in the month.
* The normal Balance Bonus is applicable except for the campaign target months.

If you had missed this last year, please grab this great opportunity this year!!!

Thank you and Best Regards,
NFR Customer Service
 

/* */ ?>