Please check carefully when placing order!
Mar 15, 2022
Dear Valued Members,
Thank you for continuously promoting Thanks AI's products and supporting our activities.
Please be noted that since cancellation, returning and refund do not apply to NFR members, our system does not allow us to cancel NFR orders. Moreover, each order is connected to the card settlement, so we cannot cancel the card settlement.
Therefore, in order to avoid wrong orders, we would like NFR members to always check carefully the account as well as order information before confirming the order.
In case you are using the same smartphone to place orders for many members,
please always push the reload button on "Product order confirmation" page and make sure the account and the order are correct as indicated in the attached image just before pushing "Order" button.
Thanks AI will do our best to make your experience working with us the best to reciprocate your contribution.
We highly appreciate the understanding and cooperation of all the members.
Thank you & Best regards,
NFR Customer Service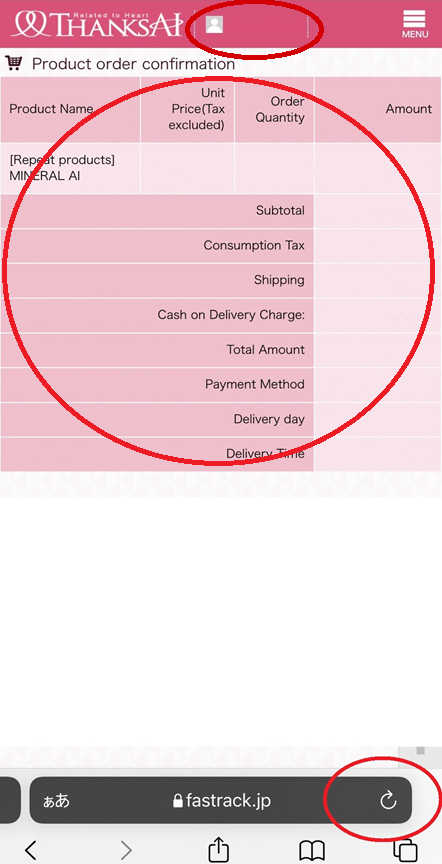 /* */ ?>