A.MATERAS FACE & BODY LOTION – An indispensable product to maintain moisture
Oct 12, 2022
Our skin is constantly losing moisture. On average, about 400 mL of water evaporates from our skin every day. It's a natural process—called transepidermal water loss (TEWL)—caused by environmental factors, damage, etc. All of that water loss is exacerbated if the skin barrier is weak.
What should we do to maintain the skin's moisture?
Drink water (at least eight glasses a day), eat water-rich fruits and vegetables (cucumber, spinach, celery), and whatever you do, do not smoke or use any products with drying alcohol.
Moreover, the skin needs moisture to maintain a healthy mechanism and operation, so it is extremely important to choose the right product.
Thanks AI's product – A.MATERAS FACE & BODY LOTION – Using nanotechnology, this deep-penetrating formula moisturizes your entire body to the keratinous layer.
Natural proteoglycan – has high moisturizing power over hyaluronic acid. By supplementing proteoglycan externally, it can not only make the skin moisturizing and hydrating, but also create a firm, elastic and beautiful skin.
Small Swift's Nest Extract – rich in beauty ingredients such as sialic acid and natural EGF that are also found in royal jelly, which contributes to skin elasticity and luster.
Three types of growth factors – keep skin firm, reduce wrinkles, lock in moisture, restore Q elasticity and radiance to the skin.
Moisturizing is not dependent on seasons. You can only see the effect of moisturizing if you insist on it every day. If you want to have a perfect glowing skin, you need to do a good job of moisturizing and protection.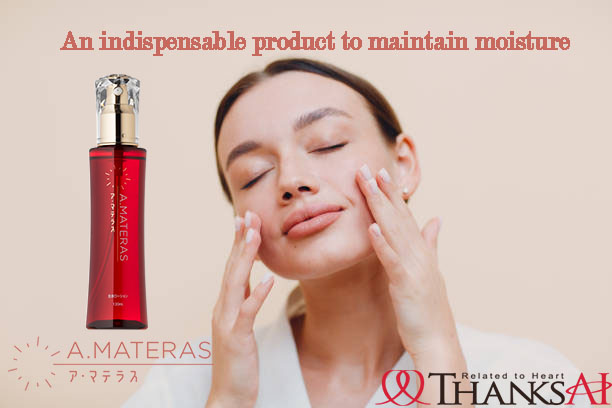 /* */ ?>