Early booking of flight ticket and accommodation to Taiwan on October 5
Jun 18, 2019
Dear Valued Members,
The Incentive campaign for Taiwan Global Convention 2019 is currently launched. If you achieve Triple Silver Rank or higher in June and July, you will receive support bonus for travelling to Taiwan.
In order to receive support bonus, you need to attend the Global Convention 2019 held in Taiwan on October 5th. However, according to recent news, a popular Japanese idol group will hold a concert tour on October 5th and October 6th in Taipei Arena.
There is also information that many fans in Japan are already making arrangements for flights and accommodation to Taiwan, and it is expected that prices will rise more than expected in the coming time.
It is recommended that flight ticket and accommodation to Taiwan should be arranged before June/July performance result comes out.
Event: Taiwan Global Convention 2019
Date: October 5 (Sat)
Time: Undecided
Location: Taipei International Convention Center (TICC)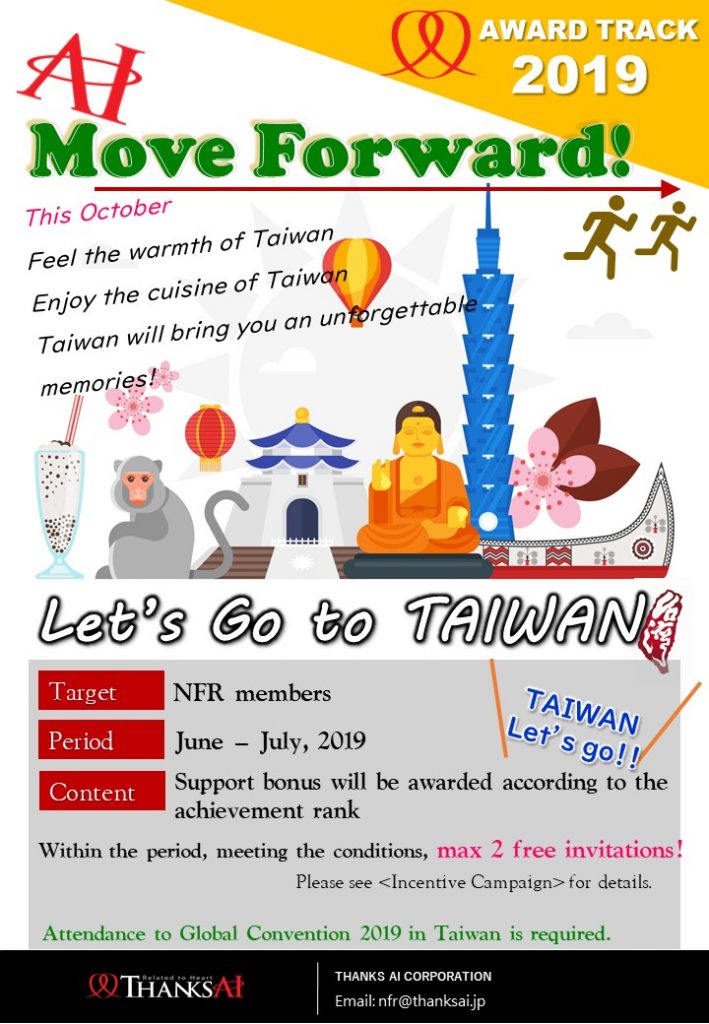 /* */ ?>