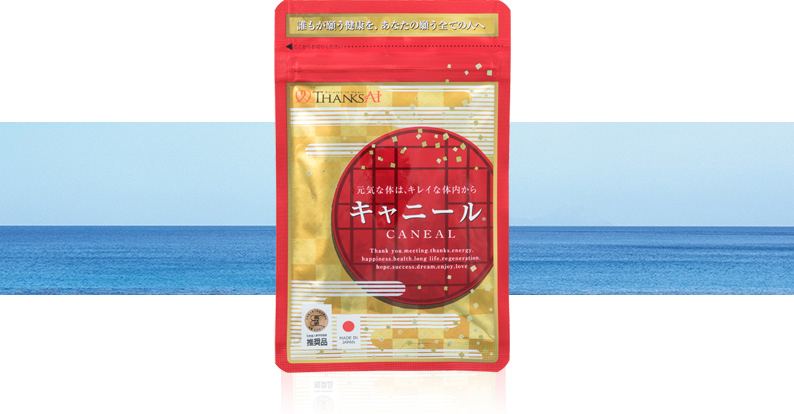 CANEAL
Initial purchase:

JPY 1,000


The price does not include

additional surcharges.




Additional surcharges (packing fee, handling fee, currency adjustment factor, etc.): JPY 10,000

Repeat purchase:

JPY 750


The price does not include

additional surcharges.




Additional surcharges (packing fee, handling fee, currency adjustment factor, etc.): JPY 6,000
Support good health and growth with recommended ingredients.
A blend of chitin oligosaccharide and chitosan oligosaccharide—two similar, highly absorptive ingredients produced from a chemical that contributes toward good health that is extracted from the shells of crabs—with chitosan, an animal dietary fiber ideal for counteracting high-fat meals. These balanced tablets also contain the rejuvenating qualities of vitamin E and all the power of garlic, without the smell. Helping keep your body beautiful, healthy and youthful from the inside out.

Take approximately three or four pills per day with cold or room temperature water.
Precautions
Check with your doctor before use if you are taking medication, or if you are an outpatient, pregnant or nursing.
Tightly fasten the seal after opening, and store away from direct sunlight, high temperatures, and high humidity.
Store out of reach of small children.
Stop using the product in the rare case that it does not agree with you.
| | |
| --- | --- |
| Description | Processed food containing Chitin Chitosan oligosaccharide |
| Ingredients | Safflower oil, Perilla oil, Chitin oligosaccharide, Chitosan oligosaccharide, Garlic powder, Vitamin E content vegetable oil, Gelatin, Glycerin, Chitosan, Beeswax, Glycerin fatty acid ester, Soy lecithin, Palm oil carotene, Hematococcus algae color, Dunaliella carotene, tocopherol extract. Some ingredients contain crab or soybean. |
| Contents | 29.8g(497mg × 60pills) |
| JAN | 4573175516134 |
| Certificate of Analysis | COA of JAKIM accreditation organization |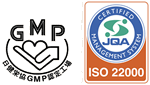 With the emphasis on food safety nowadays, we produce "CANEAL", at a factory in Japan under strict quality standards so that you can use it with peace of mind. The factory has obtained such qualifications and certifications as ISO-22000, GMP, and a carbonated beverage production license to ensure thorough safety and security. The people involved in these products from manufacturing through shipping all hope to provide you with health, smiles, and happiness by delivering these products to you.