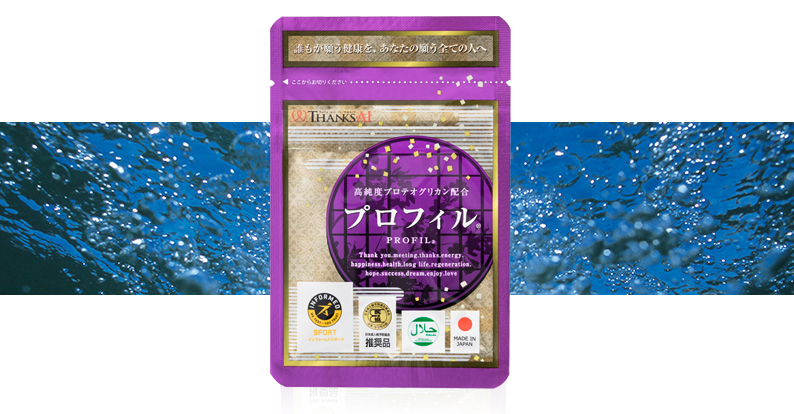 PROFIL
Initial purchase:

JPY 1,000


The price does not include

additional surcharges.




Additional surcharges (packing fee, handling fee, currency adjustment factor, etc.): JPY 10,000

Repeat purchase:

JPY 750


The price does not include

additional surcharges.




Additional surcharges (packing fee, handling fee, currency adjustment factor, etc.): JPY 6,000
Patented Worldwide Made by Biomatic High-Purity Blend of Proteoglycan Next-Generation Supplement.
PROFIL ® is a next-generation edible film supplement made by Biomatic and patented worldwide that contains a rich blend of high-purity Proteoglycan extracted using alkaline extraction technology.
Usage method
Please place one on your tongue.
Warnings
Do not remove and carry the internal film bag only.
Since we use natural ingredients, color unevenness and spots may occur, but there is no problem with the quality.
If you are taking medicine, in hospital, or pregnant or breastfeeding, please consult your doctor before taking.
Keep out of reach of small children.