"Buy 3 Get 1" Special Campaign is back in October
Oct 01, 2020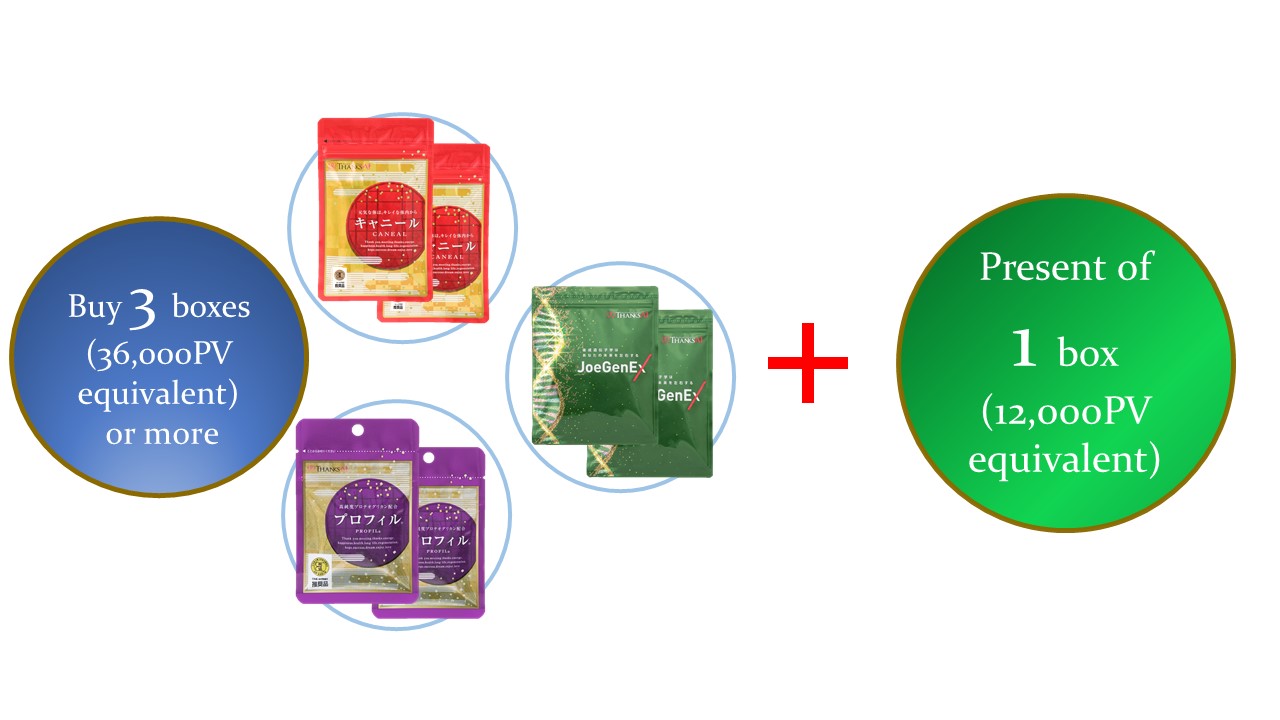 We are pleased to announce the comeback of our special global campaign this month for all Thanks AI members – BUY 3 GET 1 CAMPAIGN.
Please refer to the content below for more details.
━━━━━◆< Campaign Content>◆━━━━━
★Campaign period: October 1st~October 31st, 2020
★Target: All members (initial and repeat purchase)
★Conditions: Within the campaign period, members purchasing products equivalent to 36,000 PV or more will receive as present 1 box of present (equivalent to 12,000 PV).
☆★…━━━━━━━━━━━━━━━━━━━…★☆
In case of 3M6M12M orders, only one or two products which are included in this month's commission calculation will be counted as campaign target.
Example
6M×1 12,000 PV is calculated as this month's purchase
6M×2 24,000 PV is calculated as this month's purchase
☆★…━━━━━━━━━━━━━━━━━━━…★☆
Note:
The quantity of "Buy 3 Get 1" campaign present is limited at 1 box (12,000PV equivalent).
Campaign present can be of your free choice. (please select present before starting making order which are eligible for campaign).
Those who choose automatic present will receive 1 box of Perfect Mineral AI Powder- A blessing for the body from nature which is a new mineral powder produced by blending acerola, citric acid, and vitamins.
For how to change present, please refer to http://nfr.thanksai-global.net/news/1239 or Back Office's Download.
Don't miss this opportunity to get more of Thanks AI products at the same price!!!

/* */ ?>