In order to erase all the worries of aging and help the skin regain its youthfulness, we are proud to present our lovely product A.MATERAS NEW PREMIUM ESSENCE.
Along with "Back Time Technology", NEW PREMIUM ESSENCE magically reverses two timelines: time since manufacture and skin age, brings back the inherent beauty to your skin.
By using the world's first unique manufacturing method, all ingredients are always maintained as fresh as when manufactured:
▪️ The freeze-drying manufacturing method protects ingredients from moisture
▪️ The nitrogen-filling manufacturing method protects ingredients from oxygen
▪️ Airless pump container to keep fresh after starting use
The most advanced functional ingredients are specifically selected to turn back the clock on skin aging:
▪️ Human dental pulp cell conditioned culture medium
▪️ NMN helps anti-aging and enhances youthful vitality
▪️ CBD has anti-inflammatory and anti-aging effects
▪️ Fermented swallow nest extract
▪️ Phytopolyamine protects the skin from stressors such as UV rays and dryness
We also carefully used many other ingredients to enhance the effect on the skin.
In addition, NEW PREMIUM ESSENCE contains absolutely no preservatives, including residues. It has reached excellent purity and promises to give you the skin of your dreams.
We aim to bring you an exceptional radiant miracle essence formulated with "Back Time Technology" to restore your skin's youthful appearance. – A.MATERAS NEW PREMIUM ESSENCE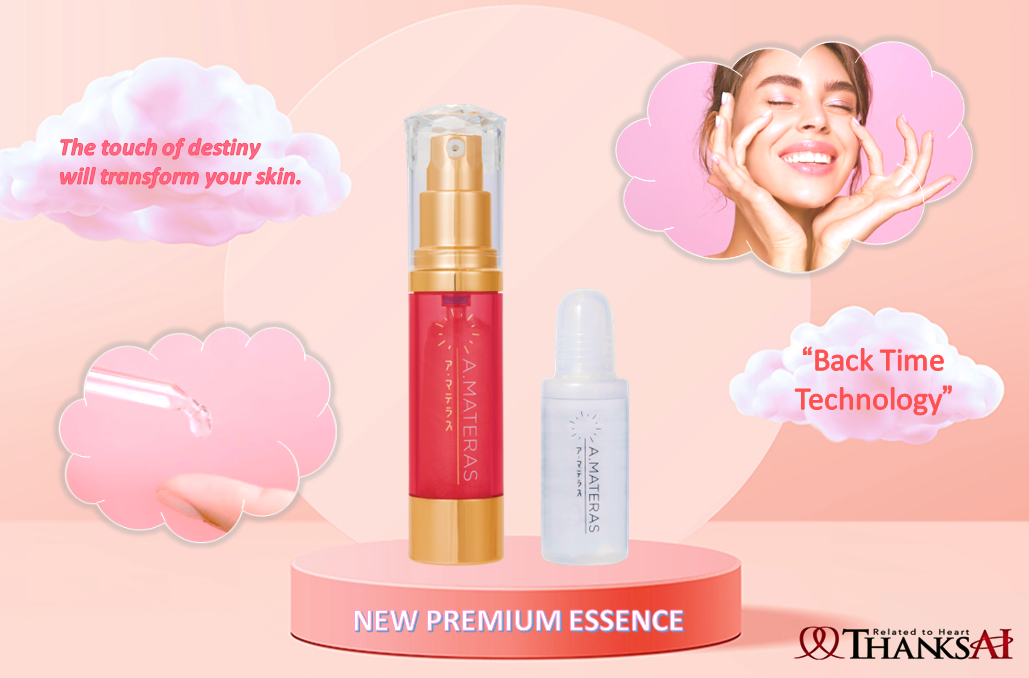 /* */ ?>