Minerals are specific kinds of nutrients that your body needs in order to function properly.
When your body does not obtain or absorb the required amount of a mineral, mineral deficiencies can lead to a variety of health problems, such as weak bones, fatigue, or a decreased immune system. But unfortunately, it is getting more and more difficult to obtain sufficient minerals only through modern diets.
But we strongly believe our mineral supplements can help you maintain a healther body:
"PERFECT MINERAL AI" is a new mineral powder made from blending acerola, citric acid, and vitamins.
"HYBRID MINERAL AI" contains an abundant blend of humic shale minerals and the modern plant-based mineral Replan.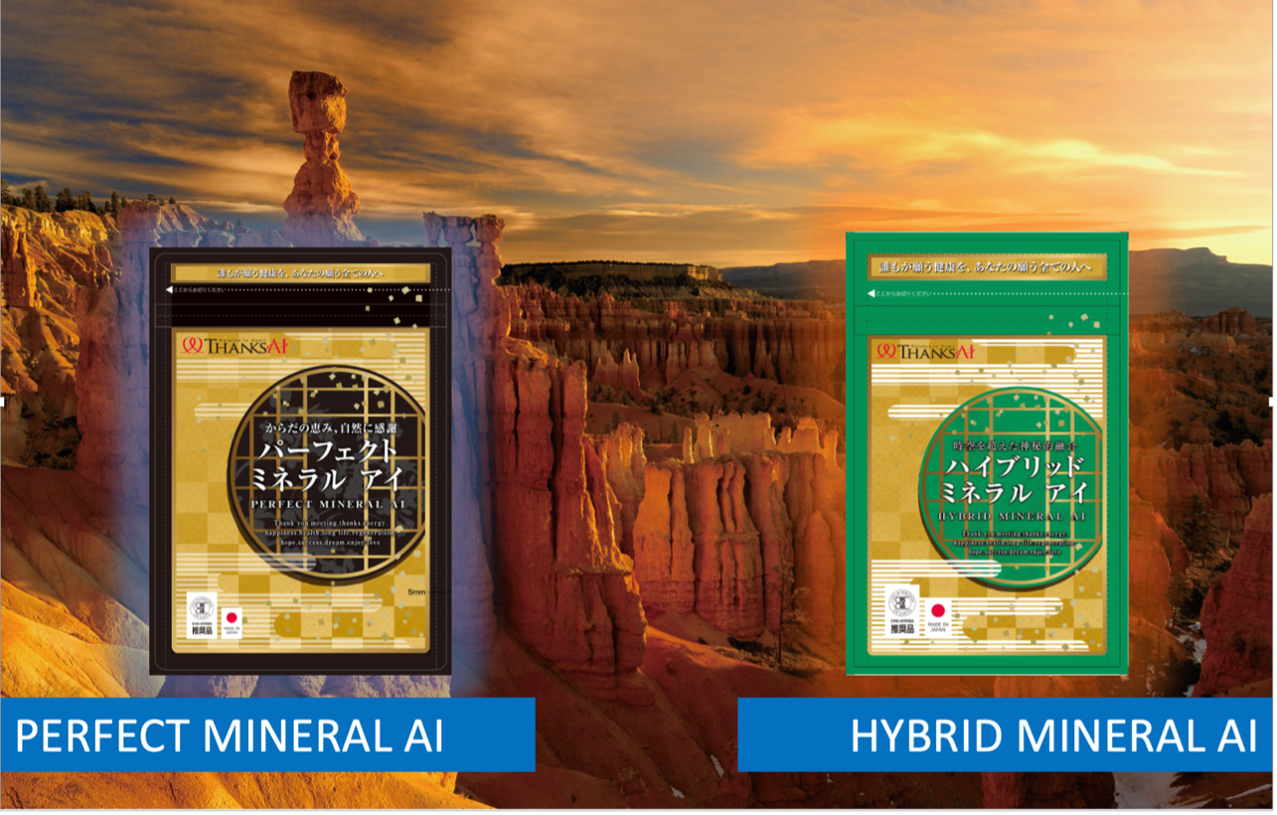 /* */ ?>